We proudly welcome you to our historic, Grade II listed showroom in Kent.
We have over 200 bricks and 40 mortar colours on display. Our meeting and presentation facility includes a 70" interactive touch screen monitor. The showroom can be booked to accommodate project meetings, material specifications, distributor sales meetings, planning authority reviews and new project launches.
The sample panels are easily moved to the presentation area, for review and comparison. We also host our 'Brick Geek' CPD sessions here, available upon request.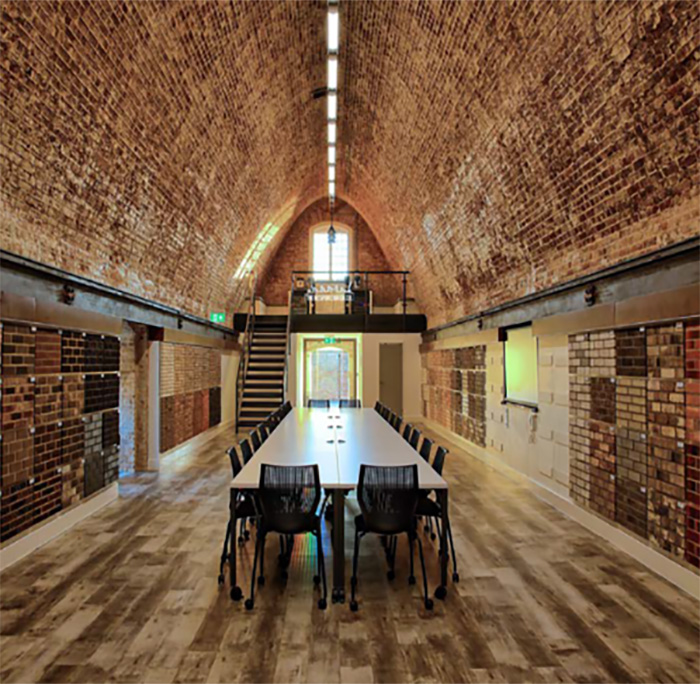 Visiting our Showroom
The showroom is a 15 minute drive from Ebbsfleet International train station, which is only 18 minutes on the high speed train from St. Pancras International. The Bespoke Brick Company offer transport to and from Ebbsfleet and our 'Torpedo Shed'.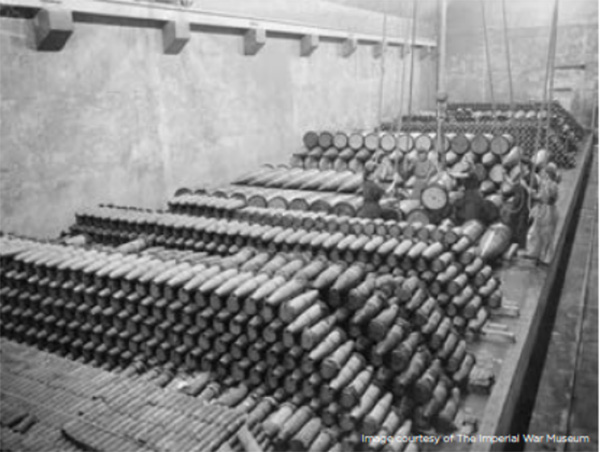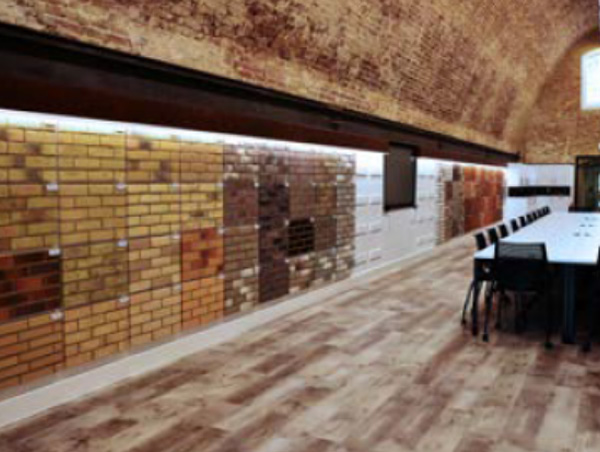 Steeped in History
The building is steeped in history, adjacent to Upnor Castle on the western shore of the River Medway. Known as Magazine B, the building was completed in June 1857. It was designed by Lieut. Colonel Savage, (Commanding Royal Engineer at Chatham Dockyard), to store up to 24,000 100lb barrels of gunpowder.
As the demands of the Royal Navy changed, with steam assisted ships firing mostly shells rather than round shot, it became a shell store. It later became known as 'The Torpedo Store', holding torpedo warheads and shell filling facilities circa 1906. The brick walls are 4 feet thick, with no cavity designed to withstand accidental explosions, as well as being defensive from attack.
The magazine once featured a crane, that ran on our still existing steel tracks for the loading and unloading of the munitions. These steel tracks were built by Dorman Long & Co, who designed and built Sydney Harbour Bridge, amongst many others.
HOW CAN WE HELP?
Contact our experienced team today to discuss your project in more detail